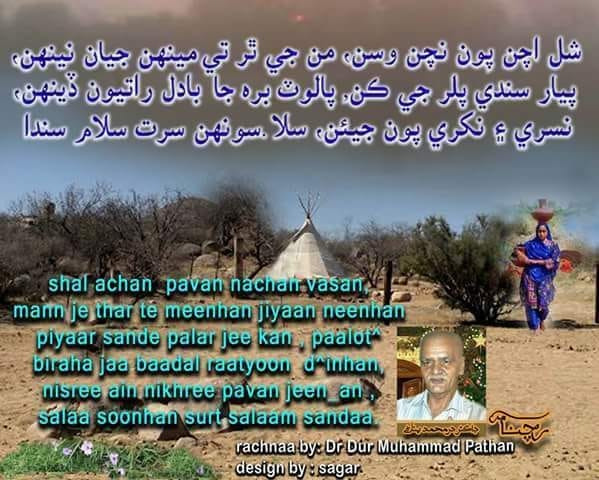 Dr.Pathan wishes you Good Evening.
[Whoever is near to his/her dear, either in heart, or at door, will not cry that he/she is being pushed away at distance because of differences. Do your level best to be near to your dear, beloved or ideal. Do not be disappointed. May be you find him/her most nearest to you any day]
ھو جو در یا دیار دوست يار سندو،
اتان ملي جن کي درد جون دارون،
ڪن نہ ڪارون، تہ دردن اهي ماریا.